The Matariki Festival is one of our biggest centre traditions our learning community truly looks forward to each year. This year, we lifted the benchmark yet again. The hallway benches wer dressed in traditional Maori exhibits created by each of the classrooms; fairy lights floated underneath our high ceiling.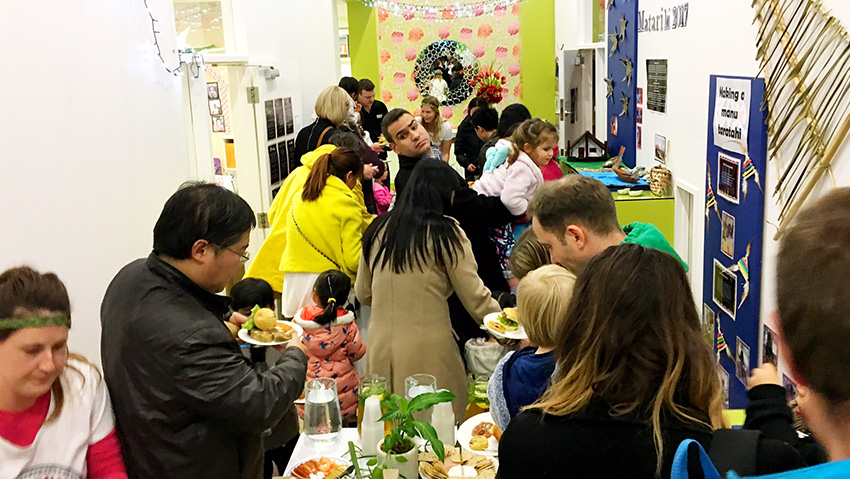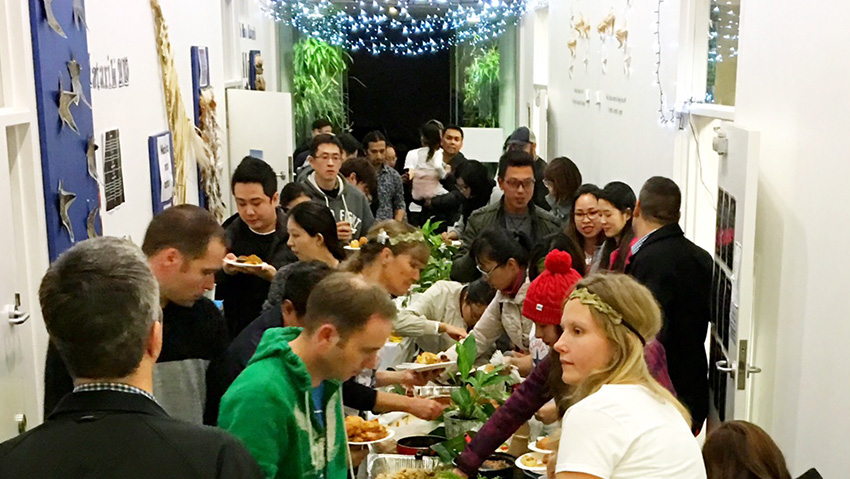 Our long buffet table that stretched the length of the hallway was adorned with native nikau branches and giant leaves and held all the kai brought in by each centre family to share in the feast. Our very own Maori (and non-Maori) staff worked together to make traditional Maori fry bread; and a Maori 'Uncle' so generously brought his hangi cooker into the centre and laboured all afternoon to serve up traditional Maori hangi for the feast.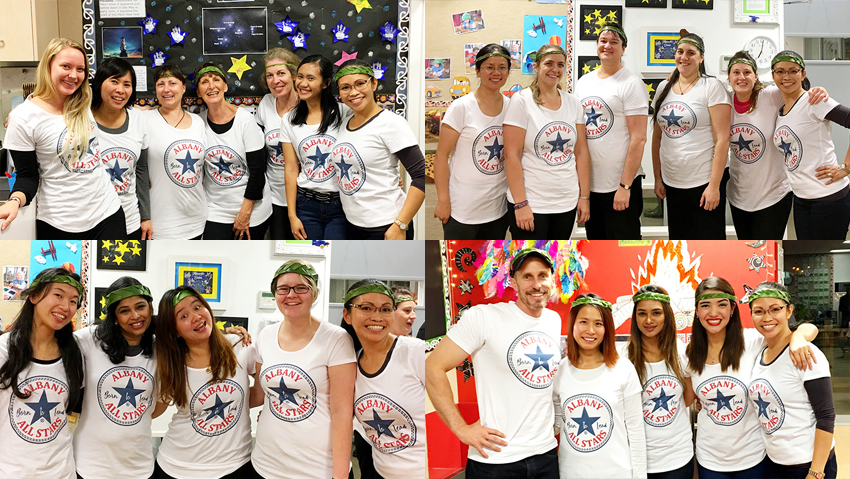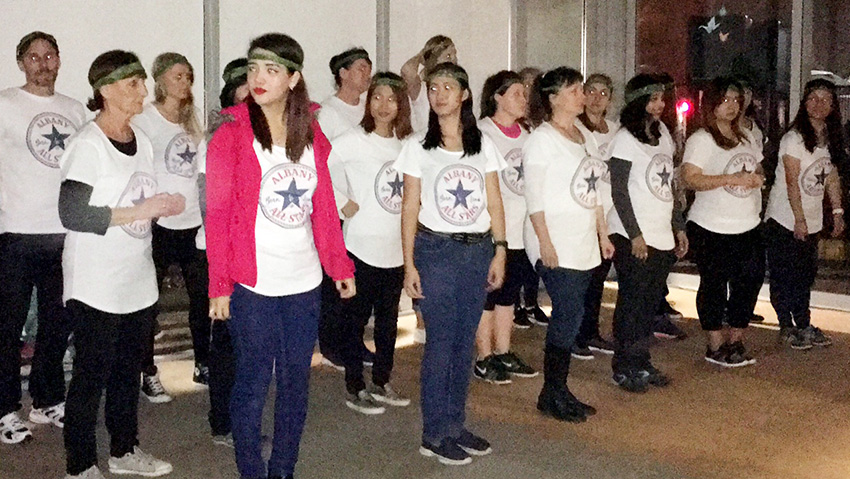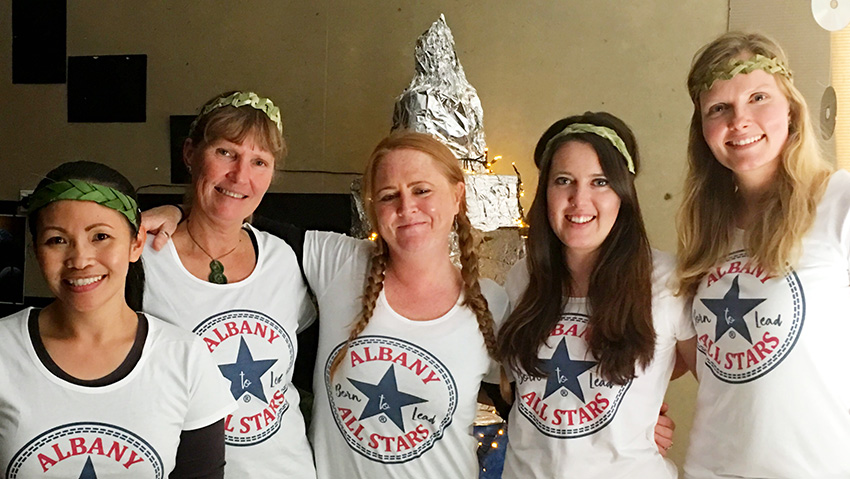 We opened the evening with a Maori welcome and greeting from one of our very own staff who belongs to Ngati Hikairo Iwi. There were welcome remarks too in both English and Chinese Mandarin. This was followed by a rendition of the Maori action song Tutira Mai by our 30-strong staff / impromptu choir.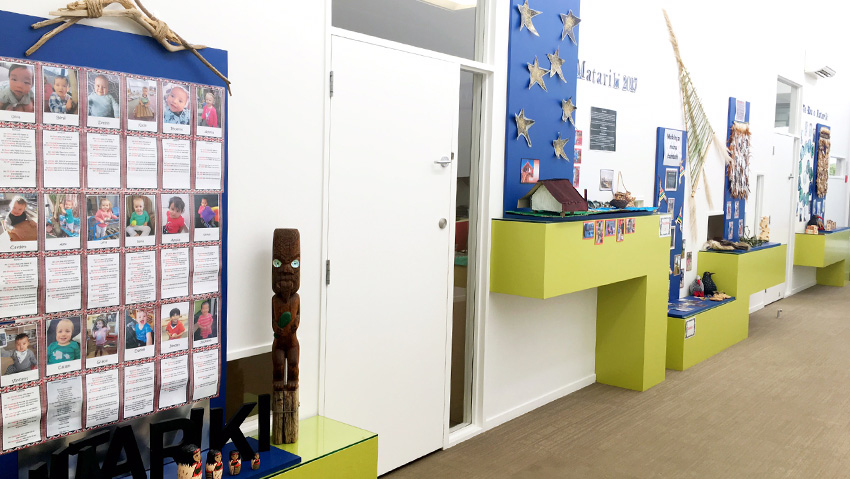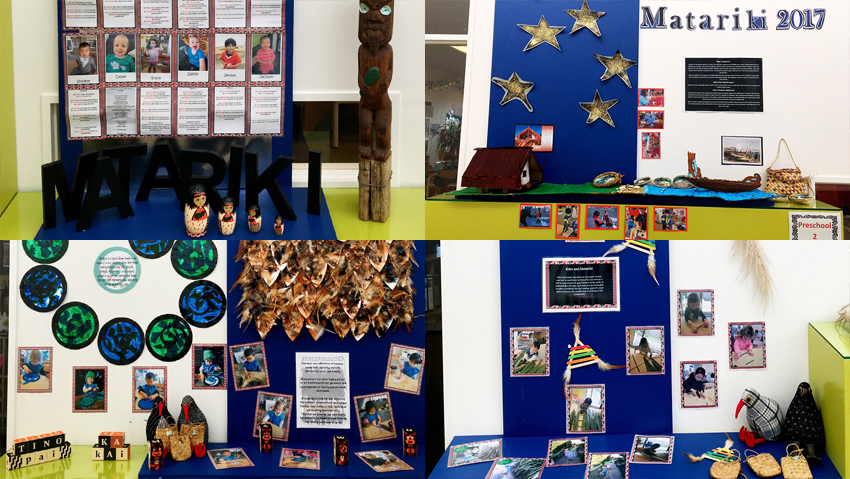 After blessing the kai with a karakia, all the children's families and staff families enjoyed an evening meal together around small braziers in each of the classrooms. The event itself, no matter how beautiful it was, was simply the culmination of a month-long learning journey for our centre wherein children and teachers immersed themselves in Te Reo Maori and Maori traditions such as waiata, harakeke weaving, legends, stories, crafts, and the hopeful spirit of Matariki. 
By Joy Garcia, Pascals Albany